PICCK creates free, informative webinars for CME credit led by fellowship trained clinical trainers. Register for our upcoming events below!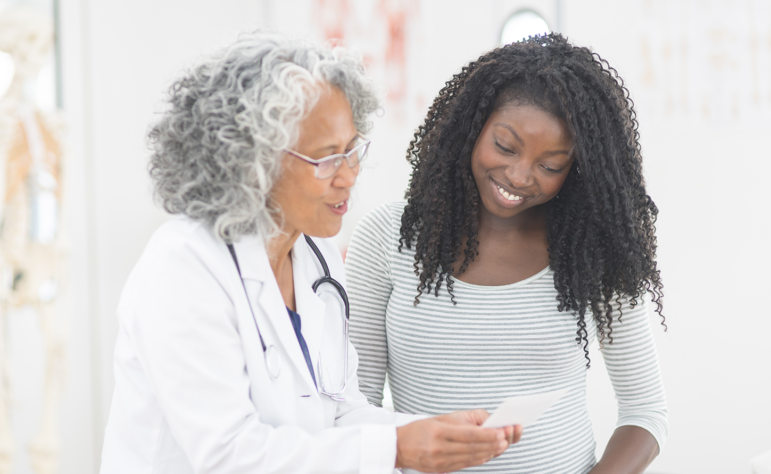 Public Health vs Private Lives: A Patient-Centered Approach to Contraceptive Care
December 13, 2022
12:00 – 1:00 PM ET
Presented by Katharine White, MD MPH and CAB co-presenter Dina Fico, MPH
If you missed one of our webinars, you can still view them below for CME credit. You can claim CME credit for any webinar you watch until December 31st, 2022. After that, all webinars will be viewable but not for CME credit.
Immediate Postpartum LARC – Learn about the newest way to offer your patients effective contraception to assist their birth spacing and prevent undesired rapid repeat pregnancies. Originally aired on 1/22/2020, updated on 06/24/2022
What's New in Contraception 2020 – This webinar will cover the latest in contraception – learn about the newest birth control methods coming to market (Annovera, Slynd, and Twirla), how long patients can safely use LARC methods, same day access to LARC methods, and what new methods are currently under study (11-beta-MNTDC, DMAU, Nestorone/testosterone gel, Mona Lisa NT Cu38-/380 Mini, and VeraCept IUD). We will also review new ways of accessing contraception including the ACCESS Bill in Massachusetts, the PATCH Act, and pharmacy access to birth control pills. Originally aired on 2/13/2020, this webinar is not CME credit bearing
Contraception in the Time of COVID-19 – The global outbreak of COVID-19 raises many challenges and questions for clinicians on how to provide safe, quality, and equitable contraceptive care. Join PICCK for a discussion of the major concerns and considerations for providing sexual and reproductive healthcare during this time. Originally aired on 4/2/2020, this webinar is not CME credit bearing
How to Make EC EZ – for Your Patients and Your Practice – Learn about the latest developments in emergency contraception, since Plan B became available over the counter, and how they affect your patients and your practice. Originally aired on 5/21/2020, updated on 8/30/2022
Get Paid For Your Work: Guidance on LARC Billing – Providers and practices face challenges getting fully reimbursed for long-acting reversible contraceptive (LARC) services and devices. Learn about best practices for LARC coding and billing and what to do when you face a denied claim or low reimbursement rate. Successful LARC billing leads to more accessible services and better outcomes for patients. Originally aired on 6/2/2020
Adapting to the New Normal: Contraceptive Care Services in the Next Phase of COVID-19 – PICCK and Upstream USA will co-host a webinar in which clinicians and administrators will receive guidance and resources on how to deliver contraceptive care during the next phase of COVID-19. The speakers will give considerations for primary care and OB/GYN clinics around administrative support, pharmacy, billing, continued telemedicine, counseling provision, and accessing a full range of contraceptive methods. We will also discuss opportunities for quality improvement during this transition. Originally aired on 6/9/2020, this webinar is not CME credit bearing
Expanding LARC Services: How to Initiate Postpartum IUD – Learn about how to initiate postpartum IUD services at your hospital, and the recommended best practices for post-placental IUD insertion. Originally aired on 9/10/2020
BC ASAP – Same Day Access to Contraception – Contraception can be hard to access, even for patients who know what they want. Learn how to offer same-day LARC devices without blowing up your patient schedule or decimating your reimbursement! Originally aired on 10/07/2020
Postpartum Contraception and Lactation – Learn about the available options for your patients in the postpartum period and debunk common myths about contraception and lactation. Originally aired on 11/10/2020
Implicit Bias Training in Healthcare Part 1 – PICCK is hosting a two-part training series on implicit bias in the healthcare setting in partnership with She+ Geeks Out for CME credit. The first training session will be held virtually on December 8, 2020. The second training session will be held virtually on January 26, 2021. Originally aired on 12/08/2020, this webinar is not CME credit bearing
Implicit Bias Training in Healthcare Part 2 – PICCK is hosting a two-part training series on implicit bias in the healthcare setting in partnership with She+ Geeks Out for CME credit. The first training session was held virtually on December 8, 2020. The second training session will be held virtually on January 26, 2021. Originally aired on 1/26/2021
Age Matters: A Developmental Approach to Contraceptive Counseling for Adolescents – This webinar will use an adolescent medicine lens to look at providing contraceptive care to adolescents, through case studies and developmentally-appropriate approaches to initiating conversations about contraception. We will also consider elements that are of particular importance when it comes to adolescent contraceptive care: minor confidentiality and social networks. Originally aired on 2/11/2021
Contraceptive Conundrums – This webinar will discuss common contraceptive dilemmas, We will use a series of case studies to explore how providers and patients can navigate method conundrums, conflicting values, and efficacy questions from a patient-centered, shared decision-making lens. Originally aired on 3/16/2021
Contraception in the Biden-Harris Administration – This webinar will provide an overview of the current federal legal and policy landscape concerning reproductive health, rights, and justice. We will focus particularly on the ongoing legal and policy advocacy efforts to ensure nationwide access to quality and affordable contraception services, as well as what to expect from the Biden-Harris administration on these issues. Originally aired on 4/14/2021, this webinar is not CME credit bearing
Beyond LARC: Putting People and Equity at the Center of Contraceptive Access Effort – In this session, we will describe how social and structural determinants of health impact access to high quality contraceptive information and services and create inequities that should be the focus of contraceptive access efforts. We will present the Person-Centered Contraceptive Care (PCCC) Framework, a tool for considering potential solutions to promote equitable contraceptive access and care. Originally aired on 5/12/2021
Promoting Quality and Equity to Make Birth Safer for All: A PQC Story – Rising rates of severe maternal morbidity and maternal mortality in the US are alarming.  Stark racial disparities exist and persist.  In partnership with clinical providers, public health professionals, and families, the perinatal quality collaborative (PQC) for Massachusetts is working to eliminate preventable maternal morbidity/mortality and the racial difference. PQCs are uniquely positioned to promote data-driven, quality improvement through an equity lens to make birth safer for all. Originally aired on 6/3/2021
What's New in Contraception 2021 – This webinar will cover the latest in contraception – learn about the newest birth control methods that have entered the market (Nextellis, Twirla, and Phexxi) and briefly review other new methods (Annovera and Slynd). We will also review new approaches to established methods of contraception, including hormonal IUD as emergency contraception, recommendations for emergency contraception use while breastfeeding, DEPO-subQ PROVERA-104 self-injection (medroxyprogesterone acetate), remote medical abortion, and new ways of accessing contraception through the Massachusetts ACCESS Bill. Originally aired on 9/29/2021, this webinar is not CME credit bearing
What Do Patients Want? Pregnancy Intention and Contraceptive Needs Assessment – Pregnancy intention and contraceptive needs assessments are promoted as a way to improve contraceptive access, but how can you actually implement this screening? Join us for a review of four universal screeners and learn how you can use the PICCK toolkit to select the screener right for your practice. Originally aired on 10/20/2021 
Substance Use Disorder and Family Planning Care – Substance use, misuse, and abuse is prevalent among patients seeking family planning care, yet providers may feel unprepared in caring for this patient population. This webinar will explore the intersection of substance use disorder (SUD) and contraceptive family planning care, including discussions about stigma and history. We will provide a fundamental introduction to understanding both addiction and evidence based treatment, and review evidence and recommendations for contraception safety. Clinical cases will explore how reproductive health providers can effectively advocate and care for patients with SUD. Originally aired on 11/18/2021
Contraception and Seizure Disorders – The Institute of Medicine estimates over one million people in the U.S. with reproductive capacity have epilepsy. People with seizure disorders face unique concerns related to their reproductive health. Join us for a discussion of the considerations for contraceptive and preconception counseling with patients who have seizure disorder. Originally aired on 12/7/2021, this webinar is not CME credit bearing
The Intersection Between Family Planning and Mental Health – The COVID-19 pandemic has led to an increase in mental health concerns, leading to a need for increased screening and engagement surrounding mental health issues in the primary care and OB/GYN clinics. This webinar will focus on reviewing the evidence regarding the influence of contraception on mental illness and how to have those conversations in the clinical setting. We will also address and dispel common myths regarding contraceptive methods and abortion and its relationship with mental health. Additionally, we will review how to screen for the more common psychiatric disorders and how to approach treatment in the OB/GYN clinical setting. Originally aired on 1/26/2022
Contraception During Cancer Care – Adolescents and young adults with cancer have unique reproductive health needs. While providers often counsel patients with cancer to avoid pregnancy during treatment, providers infrequently offer contraception counseling in this context. This webinar will discuss the contraceptive needs among this population, common misconceptions about perceived fertility and sexual activity, and clinical considerations for use of contraception among various cancer types. Originally aired on 2/17/2022
Gynecologic Care of Patients with Disabilities: Reflections on Family Planning Services – Although patients with physical disabilities constitute a large segment of the population requiring disproportionate healthcare services, providers receive little training addressing complex reproductive health care needs. This webinar will discuss different models of disability, the prevalence of disability and sexual behaviors of patients with physical disabilities. It will also review special considerations when prescribing methods of contraception to patients with a diverse range of physical disabilities. Originally aired on 4/12/2022
Contraception During Perimenopause – Perimenopause is the time period in a patient's reproductive life just prior to the complete cessation of menses. During this time, premenopausal patients may experience symptoms as a result of changes in hormones, yet are still at risk for pregnancy. This webinar will explore the considerations for contraceptive counseling with patients at this time in their lives. We will also discuss how hormonal contraception can provide perimenopause symptom relief. Originally aired on 5/26/2022
Bleeding and Contraception: Friends or Foes – Abnormal uterine bleeding can often be managed by hormonal contraception. At the same time, bleeding changes are common side effects of most contraceptive methods. Learn about how to use contraception to manage abnormal uterine bleeding, and how to manage unfavorable bleeding for patients using combination oral contraceptive pills, progestin-only pills, medroxyprogesterone acetate injections, intrauterine devices, and subdermal levonorgestrel implants. Originally aired on 6/23/2022
What's New in Contraception 2022 – This webinar will cover the latest in contraception – learn about the newest birth control methods that have entered the market (Annovera, Nextellis, Slynd,  Twirla, and Phexxi) and new approaches to established methods of contraception (DEPO-subQ PROVERA-104 self-injection (medroxyprogesterone acetate)). Review new emergency contraception and LARC recommendations, including new evidence for hormonal IUD as emergency contraception, extended use of LARC, IUD self-removal, and same day access to LARC methods. We will also cover new ways of accessing contraception through telemedicine, apps, and new reproductive health legislation (the Massachusetts ACCESS Bill). Originally aired on 9/13/2022
Tools for Patient-Centered Contraceptive Counseling – This webinar will showcase tools created by PICCK to assist contraceptive care providers in implementing the principles of patient-centered care within the realities of clinic. Learn PICCK's framework to assist in quality counseling. Explore a contraceptive decision aid and method information sheets that were designed to meet international standards, promote inclusivity, and support patient-centered care. Originally aired on 9/29/2022
The Pill Talk – Birth control pills are one of the most common methods of contraception. There are hundreds of pills available on the market. So how do you choose which pill to prescribe? How do you adjust the regimen when patients experience side effects? In this webinar, we will review the different types of birth control pills available focusing on the estrogen and progestin components and dosing, review strategies for selecting a pill, discuss common side effects and review how to adjust the pill regimen accordingly. Originally aired on 10/6/2022
Self-Managed Medication Abortions – This webinar will provide an overview of the current evidence for the safety and efficacy of self-managed medication abortion. Participants will learn about the legal landscape of abortion access in the United States, the differences between self-managed and clinician-assisted medication abortion, and best practices for referring patients to safe, effective, and legal abortion care. Originally aired on 11/16/2022